Pot System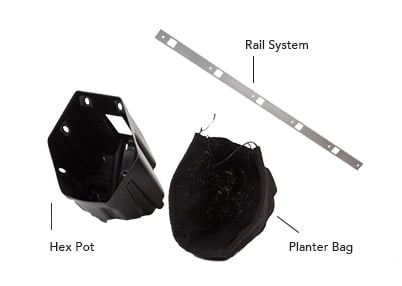 The GrowUp Pot kit consists of a hexagon pot, a geo-textile planting bag, and an aluminium rail. The bag is planted and tied into the pot. The pot then hangs off the rail.
Our unique hex pot can give an instant effect on day one. No more waiting for your wall to look good!
Tank System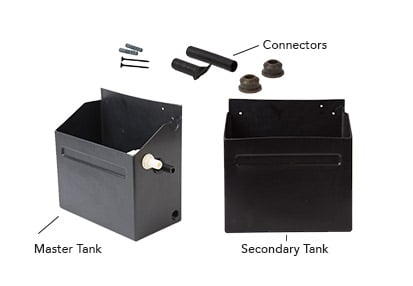 Our modular water tank system allows you to easily create a water catchment under your pots. No more wasted water and no more fabrication of tanks from steel or fiberglass. With our plug and play tanks you can easily install gardens indoors or be water wise outdoors.
Irrigation System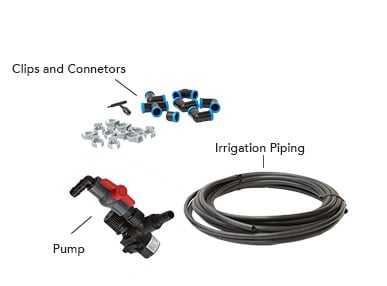 We provide pumps, filters, connectors, piping and all the extras you need in one convenient kit. Irrigation kits come in multiple sizes to cater for your different project requirements.
Everything has been pre-engineered so no more buying pumps with the wrong pressure ratings or having the wrong parts to complete the job.